Listen, I've been touting how audiobooks changed my life for awhile. I'm aware. But I was always a fan. Story time: as an "old millennial," I listened to this mythical thing called a "book on tape" whilst being carted to each event in my youth. To be fair, this was done not as a way to educate me, but as a desperate bid to keep me entertained and give my poor mother twenty minutes of uninterrupted internal monologue.
If you can't hang with Patch the Pirate on cassette, then I don't want it.
But I feel like the past couple of years has been a renaissance of "the audiobook" not only in general, but also in my own life.
Having a kiddo has especially enhanced my appreciation for the format, as I have needed the use of eyeballs to make sure he isn't putting himself into the immediate path of destruction (I didn't know some day the words "Stop eating the cat's food, son" would be uttered from my lips, but here we are).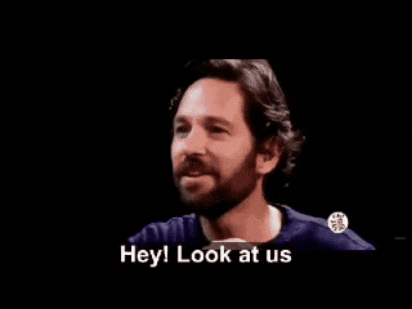 As I've had some time to take stock of my life (thank you, quarantine), I've realized that honestly… audiobooks are a game-changer. Not only for my reading life, but also just for life in general.
Here's a couple ways that audiobooks have changed my life:
How Audiobooks Changed My Life #1: I read more. Way more.
Before audiobooks, I gave myself the goal to read a book a month. If you a math-genius like me (AKA not at all), that equals twelve books a year. This is a perfectly wonderful goal. Feel ZERO shame for whatever your reading goal might be. However, since I've started aggressively adding audiobooks into the mix, I've raised that number exponentially. This year, I'm conquering the entire PopSugar challenge on period. I would never be able to do this without audiobooks. NEVER. Audiobooks allowed me to squeeze reading into those periods of time when I'm doing something with hands + eyes but could totally engage my brain. Think: laundry, gardening, cleaning, driving, telling my child not to eat cat food, walking the dog, and… literally a million other things. Because of this, I'm able to add so many more books to my yearly total.
How Audiobooks Changed My Life #2: Learning is fun.
So, to be fair, I am completely a nerd and I have always loved learning. But, I will 400% admit that I am completely intimidated by chunky nonfiction baes that are sound totally interesting but are 600+ pages. African Samurai, I see you, but you have been on my TBR list for 1+ years now, and I am sorry. But, audiobooks help me tackle those hunking titles, and I feel like I'm being treated to a super interesting lesson by a charismatic professor. By taking on books that I would normally be intimidated by, I am learning A LOT, and it's not even a little bit painful.
How Audiobooks Changed My Life #3: My empathy has grown.
I am a firm believer that reading helps you more fully understand different perspectives and different paths of life. By doing this, you are able to more fully empathize with people from many walks of life, and understand their struggles, desires, and goals more fully. Reading has helped me become more compassionate and slower to judge. Because audiobooks help me read more, and because I'm actually hearing another human read them (as opposed to just my own inner monologue), the human experience has opened up so much to me. I am super grateful for this, especially in a time where communication is tough and face-to-face contact isn't as easily accessible.
Literally, my life has changed because of audiobooks.
I have learned things that have changed me and I have found ways to fill my mind that were previously not available.
As we celebrate Audiobook Month in June, how have audiobooks changed you?
Also, be sure to check out our I Heart Audio Sweepstakes – you could win 12 audiobooks and a pair of wireless earbuds!
Other audiobook posts on Page Chaser: