Y'all, we made it through 2020.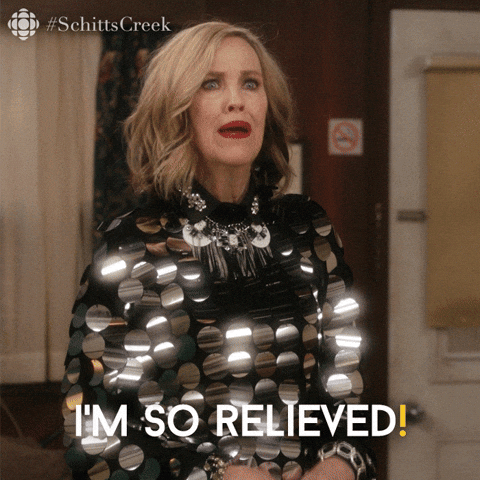 And even though 2021 looks like it's still going to be a doozy, we officially made it through a pretty monumental year. AND... we made it through the 2020 PopSugar Reading Challenge! Some of us made it through the entire challenge, and a couple of us made a sizeable dent in it.
Also? We're doing it again in 2021. Here's our yearly round-up for 2020 and our hopes + dreams for next year's reading challenge...
Lydia's 2020 PopSugar Reading Challenge Update:
Well, folks. We did it. We made it to the invisible podium where all who live to cross the finish line of a Popsugar Reading Challenge congregate. Never mind that my mangled body barely made it, the point is that it did.
In 2019, I finished 18 books. That was an accomplishment, considering that I hadn't done much leisure reading in the years prior (thanks, college education). I enjoyed getting back into books slowly with the company of a new community of readers to spur me on.
In 2020, I finished 58 books. I can't even believe I can type that! I honestly don't know if I have ever maintained trajectory on a year-long goal ever in my life. Maybe it was the fact that I barely left my house all year, but somehow the stars aligned and I got through more books than I could have ever imagined possible.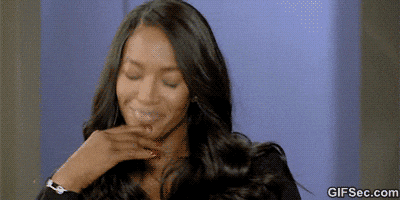 That being said, I did not finish the challenge early. I finished at approximately 8:30pm on 12/31/20. And that's with swapping out the book I was reading for my last prompt with an audiobook that was just over one hour long. I am not ashamed.
Many of my favorites are ones I've mentioned in earlier updates in 2020, but the second half of the year yielded some good ones as well:
The Night Circus by Erin Morgenstern (a book by an author with flora or fauna in their name – a "tern" is a marine bird!)
I was a little afraid that this book was over-hyped by the entire internet and bookstagram community but was incredibly pleased that it was absolutely worth the hype! It's not for everyone – if you're looking for a straightforward romance then it probably isn't for you – but I found it superbly entertaining and, yes, enchanting. The world-building was so well done and the writing was beautiful without being narcissistic. There weren't long poetic descriptions that had to be fought through to get to the story, which I appreciated. Everything had a purpose. I rarely say this, but I could see myself re-reading this book. Truly adored it.
Redwall by Brian Jacques (a book from a series with more than 20 books)
Yes, I read Redwall for the first time as a twenty-something adult. But please understand how meaningful this was – I've held onto my paperback copy of Redwall since it was gifted to me by a friend in elementary school because of guilt for never having read it. But this year, I read Redwall, and even though I've aged out of the target demographic for this book, I actually enjoyed it more than I thought I would. My biggest regret? Not reading it as a 5th grader and continuing on to read the other 20+ books in the series. That would have made a fine collection of books to have on my shelf.
Bunny by Mona Awad (a book with a pink cover)
Okay this book was BONKERS but also I really enjoyed it? Again, not for everybody, but this blurred the lines between horror, psychological thriller, and YA drama. It starts out pretty normal, takes a turn for the "what just happened??" and becomes a weird fever dream and one of the strangest books I've ever read. But not strange in the way of Alice's Adventures in Wonderland, where the plot is largely organized nonsense. This one had a real plot, real stakes, and enough creepiness to make me want to binge it. PSA: would work for the Popsugar 2021 "dark academia" prompt.
One of Us is Lying by Karen McManus (a book about or involving social media)
I can't believe how much I loved this YA mystery book surrounding high school students and a mysterious death. The audiobook was excellent (full cast!) and I found myself thinking about it any moment I wasn't listening. A well-told, original story!
Needless to say, I'm very proud of the reading I accomplished this year. I read SO many great books and very few I would take back (A Clockwork Orange being one I would absolutely take back if I could). My biggest tip? Multiple. Formats. Having an audiobook to listen to while doing other tasks, like taking a walk, making dinner, or folding laundry, was a game changer since my commute didn't exist. I never used to be very interested in the audio format but I've come to love it and there are some books that I would rather take in via audio for the experience and fun of it. The twofold benefits being that it makes doing household chores so much more pleasant!
2021 PopSugar Challenge Goals: In 2021, I'm looking forward to reading anything by Frederick Backman, reading the last Gillian Flynn book I have left, and tackling my TBR with that incredibly thoughtful advanced section of the Popsugar Reading Challenge. Maybe this will be the year I finally read The Girl With the Dragon Tattoo which I've had almost as long as Redwall.
Total Count: 50/50
Sydney's 2020 PopSugar Reading Challenge Update:
This year I made it to 15 of 50 books after talking a big game that 2019 would be my last year not completing all 50 books. (You can read all about my ill-fated and rather over-confident remarks in last year's PopSugar update) Thanks 2020… That being said, I am far more ecstatic than I should be that my total books read is a multiple of 5.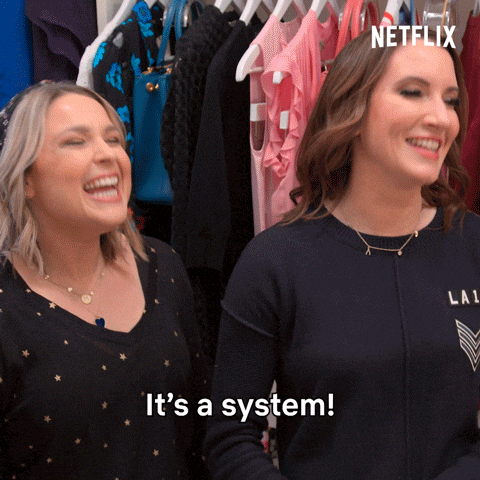 My favorite book of the year? Truly an impossible task to piece that together. For the sake of giving some sort of answer, I'm going to go with the book that stuck with me the most, which would most definitely be The Nickel Boys by Colson Whitehead. It's a very emotionally challenging read but 100 percent worth the effort.
2021 PopSugar Reading Challenge Goals: As far as the 2021 challenge goes, I'm not going to make any bold proclamations like I did in my 2019 wrap-up here (in general, I'm treating 2021 as a fragile entity that needs no expectations thrust upon it 😐). However, the last quarter of this year, I started doing a much better job of dedicating and protecting my reading time from the encroachment of—oh, you know—all the normal life things + 2020.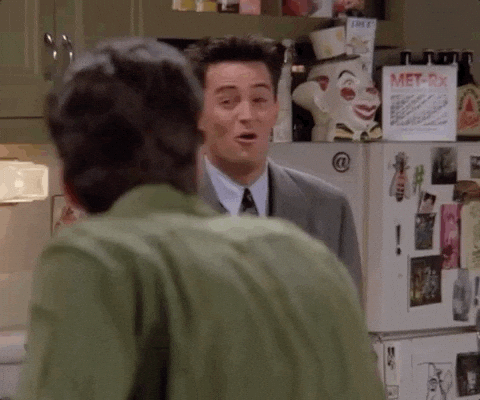 With a goal of maintaining better space for reading into the new year, I will say that I'm cautiously optimistic that my 2021 reading challenge will at least look somewhat better than my 2020 reading challenge. We shall see, but for now, here's to a new year of reading.
Total Count: 15/20
Nicole's 2020 PopSugar Reading Challenge Update:
I read over 100 books this year – which is probably twice as many I have ever read in a year at any point in my life. Yet with 3 days left in the year, I'm still working on finishing the LAST TWO books for this challenge. How is that even possible? How have I read over 100 books, yet still have prompts left unfinished??? I'm going to blame it on 2020, it doesn't make sense because 2020 didn't make sense.
And here's my favorites of the challenge:
The Shadows Between Us – honestly I love a character that doesn't pretend to be good and honorable.
I'll Be Gone in the Dark – I've read a lot of spooky books, and I've listened to a lot of true crime, but yeeeeesh this book is unsettling.
Iron Gold – Pierce Brown is just a solid, consistent author and I love this series.
Six of Crows – a re-read obviously.
Honorable mentions of the year but didn't make it into the challenge prompts:
Evvie Drake Starts Again – so good, so well done.
You Deserve Each Other – homegirl thinks he fiancé intentionally sends her poisonous flowers in an attempt to kill her – yet this is a romance novel.
Sorcery of Thorns – the fact that everyone just calls her a menace the entire time make me literally LOL.
The Poppy War – 1000% worth the nearly 20 hour audiobook.
2021 PopSugar Reading Challenge Goals: For 2021 I'm most excited about "A book that's published in 2021," which is a pretty boring prompt to be excited about – but Tricia Levenseller has a new book coming out called Blade of Secrets and after reading Shadows Between Us this summer (and then all of her other books), I know whatever she puts out is going to have a strong female lead, avoid miscommunications between the characters, and probably end with a HEA, but not in a boring contrived way.
Total Count: 50/50
Taylor's 2020 PopSugar Reading Challenge Update:
I put it off as long as I could, but it's finally time to admit defeat.  I did not finish the 2020 PopSugar Challenge.  Frankly, I wasn't even close.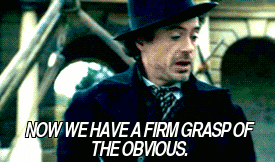 I couldn't tell you what happened, beyond the fact that 2020 was a massive time-suck that somehow managed to vanish and never end at the same time.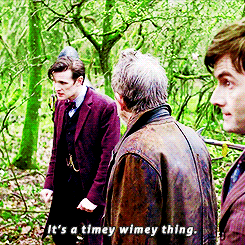 My favorites for the year were all among my previously mentioned titles, but they're worth sharing again: The Art of Theft by Sherry Thomas, Tunnel of Bones by Victoria Schwab, and Murder on the Orient Express by Agatha Christie.
Honorable mentions include:
They Called Us Enemy by George Takei: Graphic memoir has been one of my favorite sub-genres since reading Percepolis, and They Called Us Enemy did not disappoint.  What did disappoint was the increasing realization of how little we learn in history classes.  I'll admit I read this one for "a book on a subject you know nothing about" because I was literally taught nothing about the American internment camps.  It's not an easy read, but George Takei does a brilliant job.
The Lunar Chronicles by Marissa Meyer: I cringe slightly as I write this because this was easily my most "guilty pleasure" read of the year.  I reluctantly picked up Cinder to fulfill "a book with a robot, cyborg, or AI character", and found myself creatively fitting the rest of the series into various prompts. Yes, I read all of it…including the novellas.
Modern Etiquette Made Easy by Myka Meier: Confession…I'm a little nerdy about etiquette, which will probably make it nowhere near the top of the list of Surprising Things About Taylor.  Myka's launch tour was the one bookish thing I did before the world ended, and it was delightful.  Myka is so knowledgeable, accessible, and fun, and her book is bite-sized and packed with good information.  If you haven't seen her delightful videos on Instagram, you absolutely have to check it out.
2021 PopSugar Reading Challenge Goals: I'm now quickly embracing the clean slate that is the 2021 Challenge and will resolve to pretend like last year's never happened.  I've already started my longest book to (hopefully) get it out of the way and have some momentum into the rest of the challenge.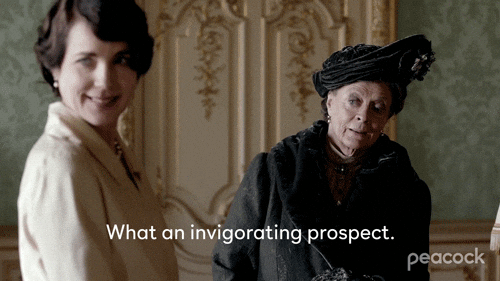 Final count: 33/50
Rachel's 2020 PopSugar Reading Challenge Update:
Greetings from couchmas! This is a sacred season in my life, the week between Christmas and New Year's, where this accomplishment-obsessed Enneagram 3 does NOTHING of value and only comfort reads and plays video games. I am currently being devastated by Mass Effect: Andromeda and listening to the audio version of the Artemis Fowl series for the first time, so yes, you can pray for me.
Though I was smoked by the Queen of Audio herself, I managed to crawl across the PopSugar finish line earlier this month after accidentally touching one of the largest books on my shelf, Memoirs of a Geisha by Arthur Golden. Now that the challenge is behind me, I can happily look upon it with rose colored glasses and only remember the good times and not that we all bullied each other into reading The Sisters Brothers.
Here is a list of books I would have never read had it not been for the 2020 PopSugar Challenge, and for them I am eternally grateful:
The Traveling Cat Chronicles by Hiro Arikawa: a book set in Japan.
I picked up this story of "a single man and his barely-domesticated housecat take a road trip down the coast together" expecting whimsy and delight, and while I found it, I also wept senselessly. This book single-handedly ended my friendship with Nicole, who cannot believe I recommended it to her afterwards. And yet here I stand still recommending it, because it was completely endearing, and the ending was without flaw. RIP our friendship. 
Open Book by Jessica Simpson: a book with over a 4-star rating on Goodreads.
I completely missed the Jessica Simpson era (though my emo-laden iPod Nano has some of her sister Ashlee's tracks), so I thought this book would be a miss for me. Readers, it was not. I am not one for celebrity memoirs but this one was so genuinely interesting and, if I can dare say, truly authentic, I am so glad I took a chance on it. Jessica carries herself with grace and strength, and now has a fan for life in me!
Six of Crows by Leigh Bardugo: A book you meant to read last year.
I avoided SoC for fear that the hype wouldn't live up and what does that make me?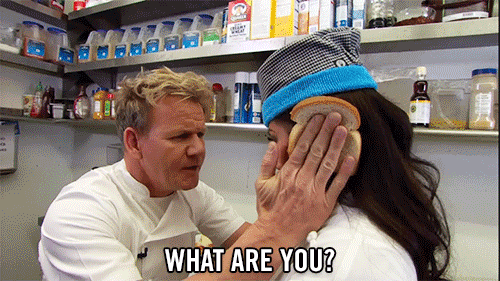 HUGE, ROOKIE MISTAKE. Not only did this duology live up to the hype, but it literally ruined the large-cast YA novel I tried to read after it because nothing could live up to Six of Crows. Heaven help me. Six of Crows easily rocketed not only into my top books of 2020, but the top books of my life. WHY DID I PUT OFF THIS GREATNESS.
Honorable shout-out to:
Spinning Silver by Naomi Novik
Such A Fun Age by Kiley Reid
She Came to Slay: The Life and Times of Harriet Tubman by Erica Armstrong Dunbar
Anxious People by Fredrik Backman
2021 PopSugar Reading Challenge Goals: Shout-out to Tara Block, the supervillain mastermind literal genius behind the PopSugar challenge, for adding "the longest book on your TBR list." This will be MY YEAR to win the challenge, because my beloved friends will be crushed under the weight of Les Misérables and War and Peace whilst ya girl Rach only has to drag her way through The Priory of the Orange Tree.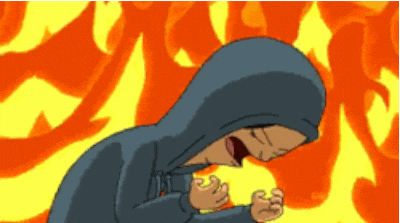 Onward to 2021!
Total count: 48 of 50
Kayleigh's 2020 PopSugar Reading Challenge Update: 
Favorites:
I expected to love The Art of Theft because when has Sherry Thomas ever let me down. Another I expected to love and lived up to expectations was Sorcery of Thorns by Margaret Rogerson. I'll try not to feel unaccomplished by how excellent her writing is when she's in her 20s.
An unexpected book I read but loved was You Deserve Each Other by Sarah Hogle. I also didn't know what to expect and loved Evvie Drake Starts Over by Linda Holmes.
2021 PopSugar Reading Challenge Goals: Having a reason to get around to all the books on my TBR list.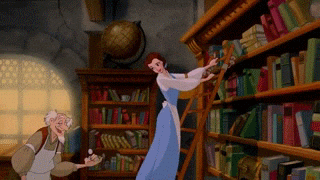 Jolene's 2020 PopSugar Reading Challenge Update:
In a shocking twist of my life events and pattern of self-discipline, I actually finished 🗣️ the 🗣️ 2020 🗣️ PopSugar 🗣️ Challenge.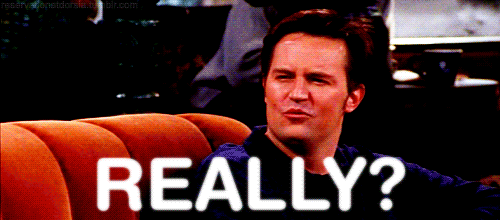 No one is more shocked than me, honestly. But here we are, 2021, and I officially did the dang thing. I feel like I channeled the middle-school version of Jolene that had approximately two human friends and a ton of "book friends" AKA I was a big nerd. And I continue to be said nerd, but you know... adulting gets in the way sometimes and deprioritize life choices. But 2020 was a hot stinking mess, and I figured if I accomplished anything, reading books might be the lowest hanging fruit. So, here I am, just a simple gal with a reading addiction, asking you all to love these same books I loved this year:
Uprooted by Naomi Novik (A book with a book on the cover) - I have a thing for fiesty main characters and ornery sorcerers and this book delivered on both counts. 
Hagseed by Margaret Atwood (A book featuring one of the seven deadly sins) - True story: not a huge straight-up Shakespeare type of gal, but I do enjoy a good Shakespeare ✨reinvention✨ and this book does this at 100% expert level. Also, Margaret Atwood is the GOAT.
Fierce, Free, and Full of Fire by Jen Hatmaker (A book recommended by a book club, blogger, etc) - I laughed, I cried, I just genuinely loved the vibe of this entire thing. If you're a person who has felt bad for being "loud" (AKA you expressed your hot takes and it was considered unladylike), then this is the book for you.
2021 PopSugar Reading Challenge Goals: To finish. This year is ALREADY a kick in the teeth, honestly, so I will do what any control freak does: laser focus on the one thing in this crazy world I can control, and that's finishing a book challenge. Also, this year's challenge is full of TBR prompts, so I have no excuse to rush past the judgmental stares of the books laying dormant on my shelves.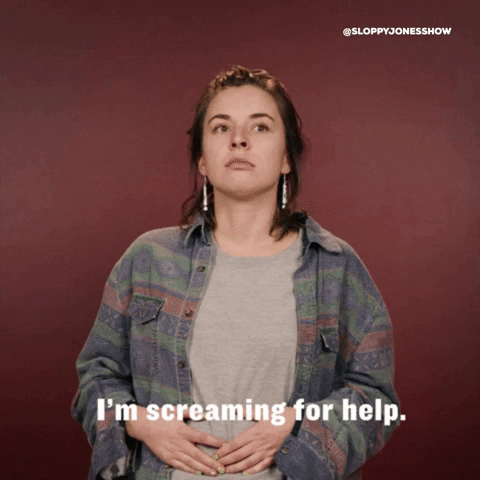 Total count: 50/50
How did your 2020 PopSugar Reading Challenge go? Did you finish, can we celebrate with you, you glorious book-reading unicorn?
PAGE CHASER IS AFFILIATED WITH THE FOLLOWING IMPRINT: THOMAS NELSON