It's officially FALL, which is unarguably the best season to be a bookworm: it's cozy, you drink lots of warm beverages, and it's got just the right book reading ✨vibe✨. And with the seasons changing, the hope is that the Page Chaser PopSugar Challengers cross the finish line?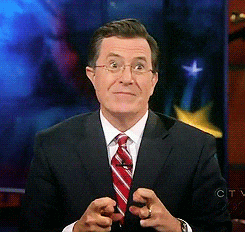 Check-in with the Page Chasers below for a 2020 PopSugar Reading Challenge update...
Nicole's 2020 PopSugar Reading Challenge Updates:
I have 6 prompts left to read on the normal challenge. 10 if you are doing "expert mode." I've probably read books that could fit some other prompts, or I could move things around to cross off more prompts, but I can't remember things like, "a character with vision impairment."
My favorites I've read so far have been:
I'll Be Gone in the Dark (A book recommended by a podcast)
Six of Crows (a re-read I used for a book with a bird on the cover)
I'm in the middle of reading Iron Gold (a book with gold, silver or bronze in the title) and I already know I'm going to love it because it's part of the Red Rising series and those books are...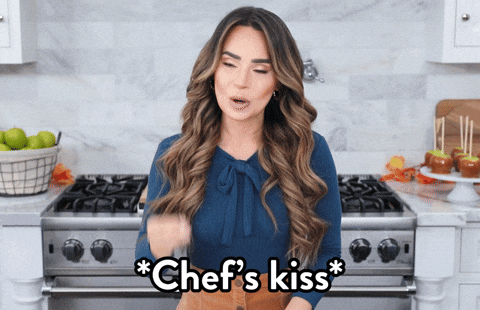 In total I've read 76 books this year, so I'm shocked I still have ten prompts left, but alas, I keep getting distracted with random books. I've read more books this year than I have any other year of my life. And I'm optimistic I'll actually finish this challenge by year's end.
Total Read: 40/50 
Lydia's 2020 PopSugar Reading Challenge Updates:
I can't adequately express how pleased I am with my progress on the PopSugar 2020 reading challenge! This is my first time doing a reading challenge and it's obviously a major step from maybe finishing a book or two a year to working towards FIFTY but somehow I haven't been overwhelmed by it and it's been a ton of fun!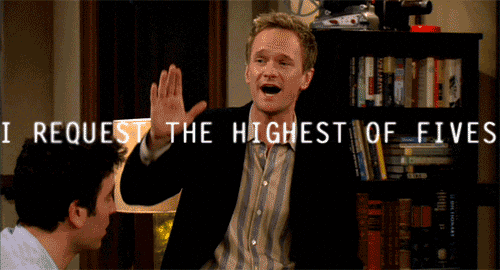 There is power in mixing your mediums – taking up audiobooks and ebooks in addition to print has been a game changer. Audiobooks gave me something to look forward to on my commute, and even since Covid took my commute away, I've transitioned my audiobook time to my afternoon walks and household chores like cooking and cleaning. Nothing improves the experience of washing dishes like noise-canceling headphones and a good audiobook.
Recent favorites:
The Shadow of the Wind by Carlos Ruiz Zafónfor (a book with a book on the cover): LOVED this one – such a fascinating and beautifully written novel set in 1950s Barcelona.
The Painted Veil by W. Somerset Maugham (a book set in the 1920s): This isn't a new story to me because the movie is one of my favorite movies of all time, but I *shamefully* didn't even know it was a book until recently. I loved finding that the movie well represents the book, and it was affirming to learn that some of my favorite quotes from the movie came directly from the source material. P.S romance is a major element in this book so if I'm reading it and love it, you can trust that it's a good one.
The Ballad of Songbirds and Snakes by Suzanne Collins (a book with a bird on the cover): Yes, yes, I know this one's mainstream. But it was really good! Well worth existing and a thrill ride of a journey.
Total Read: 33/50 (plus 5 more I haven't fit into prompts – keeping them in my back pocket in case I don't get to all the books on my list)
Meaghan's 2020 PopSugar Reading Challenge Updates:
When I was asked for a "general update on how things are going," I was going to send back only the image of the "THIS IS FINE" dog surrounded by flames: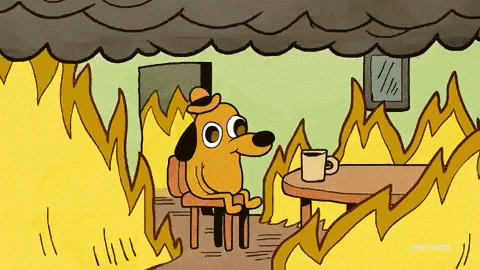 Then I realized that I was being asked for an update on the reading challenge, not the state of the union. I'm happy to report that the situation is a little better on that front.
Since my last update from the early months of the pandemic, I've read 14 books, bringing my total up to 25. That's halfway! Too bad we're three-fourths of the way through the year. Still, I refuse to despair. (I also refuse to do the math on how many books per week I need to read in order to finish the challenge by New Year's Eve.)  
I've had several coworkers tell me that the secret to their success is always having two books going: one physical or ebook and one audiobook. My lifestyle isn't particularly audiobook friendly at the moment; my commute consists of the forty-five seconds it takes to go between my bedroom and the living room, and by the time I flop into bed at night, my brain is too fried to follow a plot. That said, I listened to two audiobooks over the summer that were absolutely engaging, and I'm working on a third right now. If I can keep this up, I might actually hit 50/50. And because I can't seem to multitask and follow an audiobook at the same time, I'll be doomscrolling a lot less. Win-win!
Favorites:
A book published in 2020: All Adults Here by Emma Straub
A book about a book club: The Bromance Book Club by Lyssa Kay Adams (audiobook)
A book set in Japan: A Tale for the Time Being by Ruth Ozeki (audiobook)
A book with a main character in their twenties: The Wonder by Emma Donoghue
Total Read: 25/50
Sydney's 2020 PopSugar Reading Challenge Updates:
Soooo . . . at my last update I was at 7/50 books and today I am at . . . wait for it . . . drum roll . . . 10/50 books. That's right, I've managed to read a grand total of 3 books since we started working from home in March.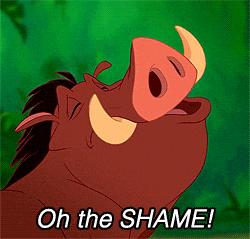 There's really not much more to say here other than I'm sorry to Bad Feminist, which was the last audiobook I was listening to when my commute ended. It was and still is absolutely wonderful, and I promise I haven't forgotten you! I realize my audiobooks may have trust issues now, and for that I am sincerely sorry.
Favorites:
Of those three books, my favorite was The Color of Compromise by Jemar Tisby, which I read for the book with at least a four-star rating on Goodreads prompt. It is such an important and eye-opening book, and everyone should read it.  
Total Read: 10/50
Taylor's 2020 PopSugar Reading Challenge Updates:
September-Taylor is faring slightly better than April-Taylor.  My book quality has improved significantly, even if my reading speed hasn't.  I'm still not listening to much (or any) audio, and my WFH life has somehow gotten more hectic, but that seems to have revitalized my reading habits.  Escape is necessary and my books are ready to oblige. 
Actual "Before" Footage: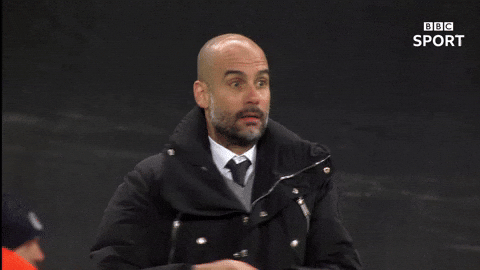 Actual "After" Footage: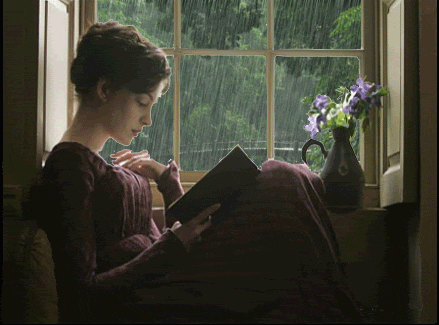 My reading jumpstart came in the form of Tunnel of Bones, the second installment of Victoria Schwab's delightful middle grade series about a young girl who can see ghosts, unbeknownst to her ghost-hunter parents.  Let it be known that a series written for 10-year-olds is apparently my threshold for creepy.
I also really enjoyed Scythe by Neil Schusterman, which has been on my TBR for ages and I finally picked up thanks to a book club pick.  In a sort of Utopian far future, humans have gained all knowledge and conquered death.  Enter Scythes – tasked with population control, with no malice or bias, and outside the rest of society. A great read that made me immediately pick up the second book.
Of course no list of mine would be compete without a few classics, which did not disappoint. I read Murder on the Orient Express, which I managed to not spoil before reading (no small miracle), and Mansfield Park, which was my last of Austen's major works. 
This puts me at 30/50 for the challenge, and it's kind of adorable how I thought I'd be done early enough for the Banned Books Week prompt to be inconvenient.  
Total Read: 30/50 
Rachel's 2020 PopSugar Reading Challenge Updates:
Hello, mortals.
Our last update was in April. Happy 6-month anniversary to, "it'll only take 2 weeks to flatten the curve." I have lost all sense of what normal speech is (am I allowed to call y'all "mortals"?) and for the first time since sixth grade, all the blonde in my hair has grown out and been cut off. I'm ALL BRUNETTE. WHO AM I.
Just this month I finally accepted that the print-out of my reading challenge in the office will not be in my hands before the end of 2020, so I printed a new one. It was a delightful trek down memory lane -- can you believe I read a book called Gone Gull this year? And that Lydia tried to trick everyone into reading a PLAGUE STORY for the medical thriller?
In the fifteen thousand days that have comprised 2020 thus far, I've read / listened to 62 books. WOW, you're thinking, SURELY you've completed the challenge!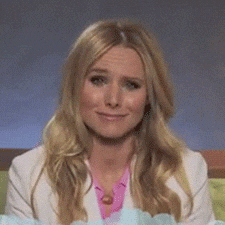 Readers, I have not completed the challenge.
I've done 43 of the challenge boxes, and honestly, I think it's going to be "a book set in Japan" that kills me. I want to read 1Q84. I will never finish 1Q84. This is my lot in life. I also don't even know what the other 20-something books were. I think I've read 3 westerns this year, which is the same number of westerns I had read in my entire life before this year? Yee to the haw.
What I will always love and appreciate with this challenge is that I have read so many books this year I would have never spared a second glance at otherwise. The notable standouts are as follows:
She Came to Slay by Erica Armstrong Dunbar (A fiction or nonfiction book about a world leader): Has there ever been a better time to dive into the LIFE AND TIMES of Harriet Tubman?? If your education system failed you and your only context for Harriet is the Underground Railroad, read this. You will not regret it. Harriet deserves to be on our money.
Open Book by Jessica Simpson (A book with at least a four-star rating on Goodreads): Listen. I wasn't even a big Simpson fan. I didn't even really know her before this book. And this book GOOOOT MEEEE. Jessica Simpson is an angel saint who must be protected at all costs. I loved listening to every moment of this audiobook, and if you listen to this, you will too.
This Too Shall Last by KJ Ramsey (A book you picked up because the title caught your attention): I read this book on a plane in February before the world ended, YIKES-ingly unaware of what the future held. In this book, KJ wrestles with the question of, "what if God doesn't end your suffering while you're alive, ever?" Meaning, does our theology and understanding of God comprehend a reality in which your suffering is not a temporary valley, but the course of your mortal life? It's big, meaty stuff – KJ's specific story is one of chronic pain and depression, and she weighs in with graduate-level research – but BOY HOWDY, it's relevant now.
 Total Read: 43/50
Jolene's 2020 PopSugar Reading Challenge:
I would like it stated that I thought at the beginning of this year: "I mean, the Banned Books Week will be the last book I read for this challenge. I will get done before October, no doubt." What a naïve little booger I was, and will continue to be, I am sure.
Me to Me: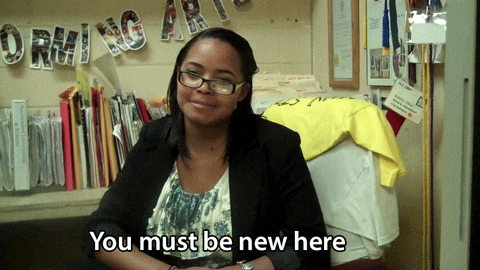 I will say this year is the year to end all weird years (although I bet the 2021-version of Jolene will laugh at this sentence in only months). But the fact of the matter is that I am always strong in the first half, and then the flesh becomes weak. This happened in last year's challenge, and I thought I had learned from my mistakes. I have not learned. I am progressively slower every month.
However! I feel like I've tackled some chunky books this year, which is great, but potentially made things slower. That said, I will not apologize for those chunky books, because they are some of my favorites, including these recents:
Children of Blood and Bone by Tomi Adeyemi (book with a made-Up language) – If you haven't heard of this book, you're probably just aren't into books. It was literally EVERYWHERE when it released, and look at Jolene… slow to the uptake once again. However, it really does live up to the hype. Also, I cried in this book. In a grocery store, behind my mask. I am a mess. 
Orange World by Karen Russell (book you picked up because the title caught your attention) – I love Karen Russell, I love magical realism, I like spooky books, I love short story collections, this book has all the things i love.
Total Read: 42/50
How far are you in the 2020 PopSugar Challenge (or other reading challenge you have for this year)?
Want to read our other 2020 PopSugar updates? Check them out:
Our 2020 PopSugar Reading Updates: Quarantine Edition