This year has been a real bummer for those of us who love to wander the beautiful world we live in. 
My partner and I take a road trip every summer—one year to South Dakota, another to Michigan—and savor all the wacky roadside attractions along the way. Because the trip isn't all about a destination; it's the journey. We'd wander around tiny towns, find secret bookshops (of course), and eat the best pie or ice cream or pizza or whatever claimed to be the town's best. I'd be lying if I said I didn't harbor a little bit of a grief for the loss of that road trip this year. 
But don't worry—books are always there to help us when we need it. And these fabulous wanderlust books will help you (and me) scratch that adventure itch until the world is safe again.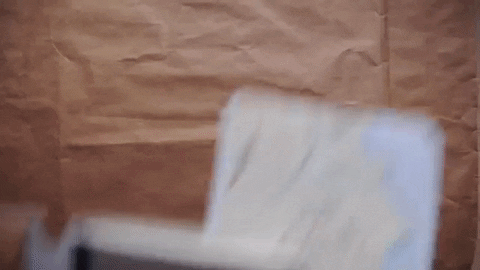 Megan's entire childhood was spent in and out of hospitals, sitting on the sidelines while her twin sister Crystal had all the fun. But even after a heart transplant three years, she's still dreaming of the adventure she plans to take "once she's well enough." 
When her donor's parents give Megan their teenage daughter's journal—complete with an unfulfilled bucket list—Megan is inspired to check off each item. Crystal offers to join, and Megan welcomes the company and the opportunity to mend their tenuous relationship. As they check off items, Megan fights the fears that have been instilled in her after a lifetime of illness. She must choose between safety and adventure and learn to embrace the heart she's been given so she can finally share it with the people she loves most. 
Finding Gobi is the miraculous tale of Dion Leonard, a seasoned ultramarathon runner who crosses paths with a stray dog while competing in a 155-mile race through the Gobi Desert in China. The lovable pup went step for step with Dion over the Tian Shan Mountains and across massive sand dunes. As Dion witnessed the incredible determination and heart of this small animal, he found his own heart undergoing a change as well. In the past these races were all about winning and being the best, but his goal now was to make sure he and Gobi's friendship continued well after the finish line. But before he could take her home, Gobi went missing. Dion, with the help of strangers and a viral outpouring of assistance on the internet, set out to track her down, and reunite with the dog that changed his life.
Emily Price has big dreams as an artist. There's no time for distractions—especially not falling in love. But Chef Benito Vassallo's relentless pursuit proves hard to resist. Soon after their first meeting, he invites her into his world and into his heart.
Emily astonishes everyone when she accepts Ben's proposal and follows him home. But instead of allowing the land, culture, and people of Italy to transform her, Emily interferes with everyone and everything around her. Only Ben's father gives Emily the understanding she needs to let down her guard. Yet when she unearths long-buried family secrets, Emily wonders if she really fits into Ben's world. Will the joys of Italy become just a memory, or will Emily share in the freedom and grace that her life with Ben has shown her are possible?
Christopher Schacht was only 19 years old and had just finished school when he put a dream into motion. With only 50 euros in savings, he traveled around the world, relying on his friendliness, flexibility, charm, and willingness to work for his shelter and food.
Christopher traveled for four years, visiting 45 countries and traversing 100,000 kilometers on foot, hitchhiking, and on sailboats. He earned his living as a jeweler, locksmith, au pair, and fashion model. He lived among indigenous people of South America and drug dealers and has journeyed through some of the most dangerous areas in the middle east.
Around the World in 50 Bucks is the story of his amazing adventure. 
After nearly two decades spent on British soil, Bill Bryson decided to return to the United States. But before departing, he set out on a grand farewell tour of the green and kindly island that had so long been his home.
Veering from the ludicrous to the endearing and back again, Notes from a Small Island is a delightfully irreverent jaunt around the unparalleled floating nation that has produced zebra crossings, Shakespeare, Twiggie Winkie's Farm, and places with names like Farleigh Wallop and Titsey. The result is an uproarious social commentary that conveys the true glory of Britain, from the satiric pen of an unapologetic Anglophile.
Hopefully these books can satisfy your wanderlust until the world is back to normal and we can all go out and meet wonderful tiny dogs or fall in love in a romantic city. Because that's what the adventure of life is all about, really. 
Ashley Holstrom is a book person, designing them and writing about them for Book Riot. She lives near Chicago with her cat named after Hemingway and her bookshelves organized by color.
 PAGE CHASER IS AFFILIATED WITH THE FOLLOWING IMPRINTS: THOMAS NELSON